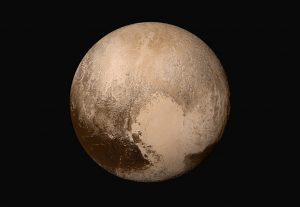 I'm pleased to announce the first CosmoAcademy classes for 2017! CosmoAcademy is where experts in various areas of astronomy and planetary science teach you in small online classes. In particular, we bring you specialized topics that you can't get in other places, in an environment where you can get to know your instructor. Without further ado, our first two classes for the 2017 season:
Martian rocks: the geological history of the Red Planet introduces the processes that makes Mars what it is. And many of them are the same processes we have on Earth: water, volcanoes, and weather. Mars expert Tanya Harrison will be your guide to the planet most like Earth in our Solar System. Want to know more? Here's the course website. The class begins Wednesday, February 1, 2017.
The Kuiper belt and the icy fringe of the Solar System is a tour of the far reaches of our star system. Pluto is the most famous resident of the Kuiper belt, a region of small objects made of ice and rock beyond the orbit of Neptune. The Kuiper belt holds clues to the earliest days of the Solar System. Kat Volk, who studies the way solar systems form, is your expert instructor. For more information, visit the course website. The class begins Thursday, February 2, 2017.
For more about CosmoAcademy, see our Frequently-Asked Questions page. We hope to see you soon!